Request Your Complimentary Subscription NOW!
The Magazine for Food Professionals.
Lavishly designed, elegantly presented, Food Arts provides top-of-the market professionals with cutting edge information from the food and beverage industry. Exceptional recipes and fresh ideas...innovative presentation techniques...business tips and forecasts...news on tabletop, lighting, interior design...hints on where to find special products or produce...restaurant openings and closings...chefs on the move and much more in every issue of Food Arts.
Geographic Eligibility: USA
Offered Free by:
M. Shanken Communications, Inc.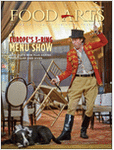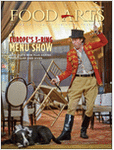 Subscribe to get yours
HERE